Product Description
Flexible Coupling MH65 COUPLING SET/RUBBER ELEMENT
Description 
* Extremely resistant to wear, oil, CHINAMFG and ageing
* Also resistant to hydrolysis (ideal for tropical climates)
* Protect the drive against dynamic overload
* Good physical properties
* Wide range of application
* Easy installation
Operating Conditions
Temperature : -35°C ~+ 100°C
Material : Rubber
Hardness : 90 -95 Shore A
Color : Black
 
 Feartures:
About Xingda since 1984
HangZhou Melchizedek Import & Export Co., Ltd. is a leader manufactur in mechanism field and punching/stamping field since 1984. Our main product, NMRV worm gear speed reducer and series helical gearbox, XDR,XDF, XDK, XDShave reached the advanced technique index of the congeneric European and Janpanese products, We offer standard gears, sprockets, chains, pulleys, couplings, bushes and so on. We also can accept ordersof  non-standard products, such as gears, shafts, punching parts ect, according to customers' Drawings or samples. 
Our company has complete set of equipment including CNC, lathes, milling machines, gear hobbing machine, gear grinding machine, gear honing machine, gear shaping machine, worm grinder, grinding machines, drilling machines, boringmachines, planer, drawing benches, punches, hydraulic presses, plate shearing machines and so on. We have advanced testing equipments also. 
Our company has established favorable cooperation relationships with sub-suppliers involving casting, raw material, heat treatment, surface finishing and so on.
| | |
| --- | --- |
| Standard Or Nonstandard: | Standard |
| Shaft Hole: | 19-32 |
| Torque: | >80N.M |
| Bore Diameter: | 19mm |
| Speed: | 4000r/M |
| Structure: | Flexible |
Samples:

US$ 20/Piece

1 Piece(Min.Order)

|
Request Sample
Customization:

Available

|

Customized Request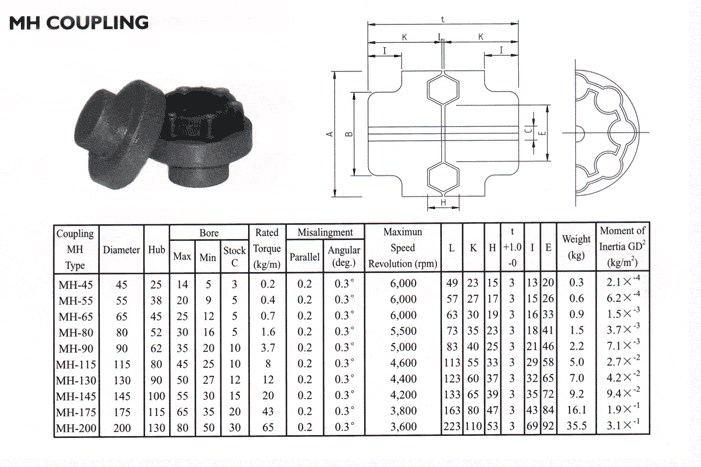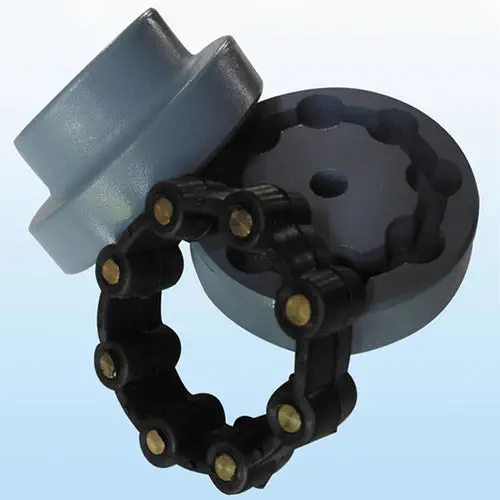 Can flexible couplings be used in both horizontal and vertical shaft arrangements?
Yes, flexible couplings can be used in both horizontal and vertical shaft arrangements. The design of flexible couplings allows them to accommodate misalignment and compensate for angular, parallel, and axial displacements between the shafts, making them suitable for various shaft orientations.
Horizontal Shaft Arrangements:
In horizontal shaft arrangements, where the shafts are parallel to the ground or horizontal plane, flexible couplings are commonly used to connect two rotating shafts. These couplings help transmit torque from one shaft to another while accommodating any misalignment that may occur during operation. Horizontal shaft arrangements are common in applications such as pumps, compressors, conveyors, and industrial machinery.
Vertical Shaft Arrangements:
In vertical shaft arrangements, where the shafts are perpendicular to the ground or vertical plane, flexible couplings are also applicable. Vertical shafts often require couplings that can handle the additional weight and forces resulting from gravity. Flexible couplings designed for vertical applications can support the weight of the rotating equipment while allowing for some axial movement to accommodate thermal expansion or other displacements. Vertical shaft arrangements are commonly found in applications such as pumps, gearboxes, turbines, and some marine propulsion systems.
Considerations for Vertical Shaft Arrangements:
When using flexible couplings in vertical shaft arrangements, there are a few additional considerations to keep in mind:
Thrust Load: Vertical shafts can generate thrust loads, especially in upward or downward direction. The flexible coupling should be selected based on its capacity to handle both radial and axial loads to accommodate these forces.
Lubrication: Some vertical couplings may require additional lubrication to ensure smooth operation and reduce wear, particularly if they are exposed to high axial loads or extended vertical shafts.
Support and Bearing: Proper support and bearing arrangements for the vertical shaft are essential to prevent excessive shaft deflection and ensure the flexible coupling functions correctly.
Overall, flexible couplings are versatile and adaptable to various shaft orientations, providing efficient power transmission and misalignment compensation. Whether in horizontal or vertical arrangements, using the appropriate flexible coupling design and considering the specific application requirements will help ensure reliable and efficient operation.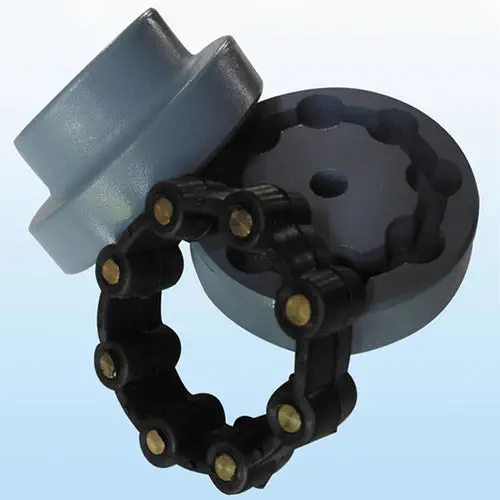 What are the factors to consider when choosing a flexible coupling for a specific system?
Choosing the right flexible coupling for a specific system requires careful consideration of several factors. The following are the key factors that should be taken into account:
1. Misalignment Requirements: Assess the type and magnitude of misalignment expected in the system. Different couplings are designed to handle specific types of misalignment, such as angular, parallel, or axial misalignment. Choose a coupling that can accommodate the expected misalignment to prevent premature wear and failure.
2. Torque Capacity: Determine the required torque capacity of the coupling to ensure it can transmit the necessary power between the shafts. Consider both the continuous and peak torque loads that the system may experience.
3. Operating Speed: Take into account the rotational speed of the system. High-speed applications may require couplings that can handle the additional centrifugal forces and balance requirements.
4. Temperature Range: Consider the operating temperature range of the system. Select a coupling material that can withstand the temperatures encountered without losing its mechanical properties.
5. Environment and Conditions: Evaluate the environmental conditions where the coupling will be used, such as exposure to moisture, chemicals, dust, or corrosive substances. Choose a coupling material that is compatible with the operating environment.
6. Space Constraints: Assess the available space for the coupling installation. Some couplings have compact designs suitable for applications with limited space.
7. Installation and Maintenance: Consider the ease of installation and maintenance. Some couplings may require special tools or disassembly for maintenance, while others offer quick and simple installation.
8. Torsional Stiffness: Evaluate the torsional stiffness of the coupling. A balance between flexibility and stiffness is essential to prevent excessive torsional vibrations while accommodating misalignment.
9. Shock and Vibration Damping: For applications with high shock loads or vibration, select a coupling with excellent damping characteristics to protect the system from excessive forces.
10. Cost and Budget: Compare the cost of the coupling with the overall budget for the system. Consider the long-term cost implications, including maintenance and replacement expenses.
Ultimately, the choice of a flexible coupling should align with the specific requirements and operating conditions of the system. Consulting with coupling manufacturers or engineering experts can provide valuable insights to ensure the optimal selection of a coupling that enhances system performance, reliability, and efficiency.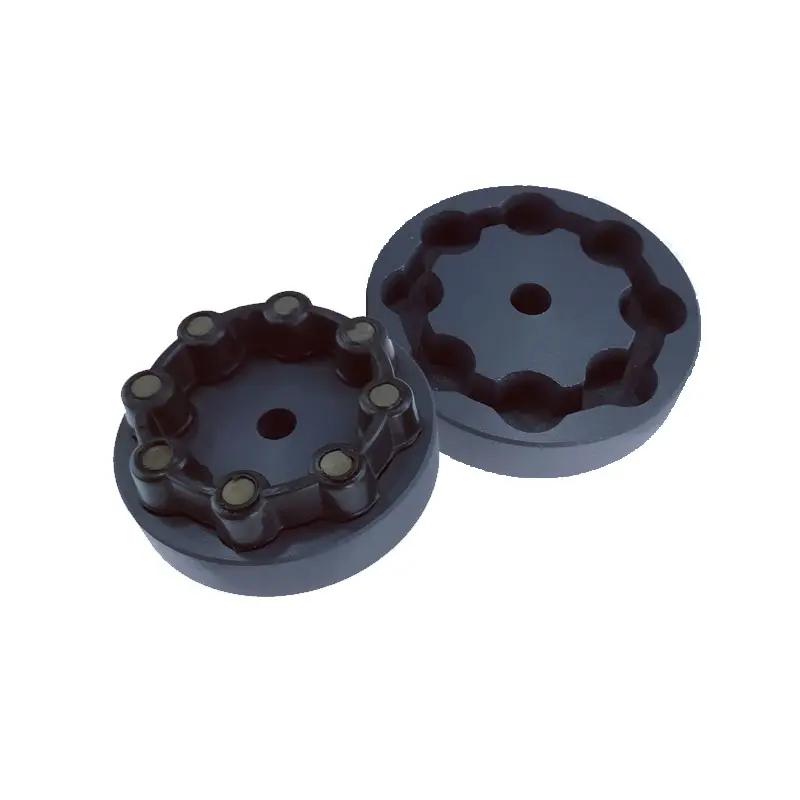 How do you select the appropriate flexible coupling for a specific application?
Choosing the right flexible coupling for a specific application requires careful consideration of various factors to ensure optimal performance, reliability, and longevity. Here are the key steps to select the appropriate flexible coupling:
Application Requirements: Understand the specific requirements of the application, including torque and speed specifications, misalignment conditions, operating environment (e.g., temperature, humidity, and presence of corrosive substances), and space limitations.
Torque Capacity: Determine the maximum torque that the coupling needs to transmit. Choose a flexible coupling with a torque rating that exceeds the application's requirements to ensure a safety margin and prevent premature failure.
Misalignment Compensation: Consider the type and magnitude of misalignment that the coupling needs to accommodate. Different coupling designs offer varying degrees of misalignment compensation. Select a coupling that can handle the expected misalignment in the system.
Vibration Damping: If the application involves significant vibrations, choose a flexible coupling with good damping properties to reduce vibration transmission to connected equipment and improve system stability.
Environmental Factors: Take into account the environmental conditions in which the coupling will operate. For harsh environments, consider couplings made from corrosion-resistant materials.
Torsional Stiffness: Depending on the application's requirements, decide on the desired torsional stiffness of the coupling. Some applications may require high torsional stiffness for precise motion control, while others may benefit from a more flexible coupling for shock absorption.
Cost and Life-Cycle Considerations: Evaluate the overall cost-effectiveness of the coupling over its expected life cycle. Consider factors such as initial cost, maintenance requirements, and potential downtime costs associated with coupling replacement.
Manufacturer Recommendations: Consult coupling manufacturers and their technical specifications to ensure the selected coupling is suitable for the intended application.
Installation and Maintenance: Ensure that the selected flexible coupling is compatible with the equipment and shaft sizes. Follow the manufacturer's installation guidelines and recommended maintenance practices to maximize the coupling's performance and longevity.
By following these steps and carefully evaluating the application's requirements, you can select the most appropriate flexible coupling for your specific needs. The right coupling choice will lead to improved system performance, reduced wear on equipment, and enhanced overall reliability in various mechanical systems and rotating machinery.



editor by CX 2023-10-05